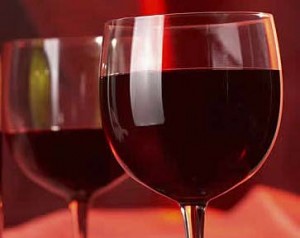 In December, I was invited to lead a small class on wine for a local women's organization. Several wines had been donated and I was asked to provide guidance in tasting, as well as general information about the wines and grapes. The plus for me was that I got to talk about wine for hours and these people actually wanted to be there!
A very nice surprise that evening was the Spanish Grenache. The majority of my experience with Spanish wine has been moderately-priced Tempranillos. These are good, easy to drink wines, but I always found that they oxidized fairly quickly.  After 15 minutes or so, you just didn't want to finish what was in your glass.
Grenache is the one of the world's most planted grape varieties. It is used to make red wine and rosé on it's own, but is more likely to be blended into wines like Chateauneuf du Pape. In Spain, Grenache is a prominent player in Rioja, Spain's most famous wine region, and an increasingly important blending grape in Cataluña (Catalonia), the northeastern-most autonomous community of Spain.
To see if I had found a new love, or just another one-off, I decided to buy a few bottles of Spanish Grenache to share with friends.
Luckily, I had bought two bottles of the Atteca Old Vines 2008. This wine is one hundred percent Grenache-picked from vines that are anywhere from 80 to 120 years old!  The wine is a heavily extracted red/purple color that plays out in the taste as big, but not unpleasant, tannins, which cause astringency. The palate mirrors the aromas with full-bodied flavors of black cherry, earthy stone, and hints of smoke.  Grenache, in general, will oxidize quickly, but I found that, even after 40 minutes, the wine in the bottle was still very drinkable.
This wine is easy to enjoy alone but would pair beautifully with dinner of smoked pork ribs. At about $12.00 a bottle, the Atteca is a very good value.
By Richard Arebalo