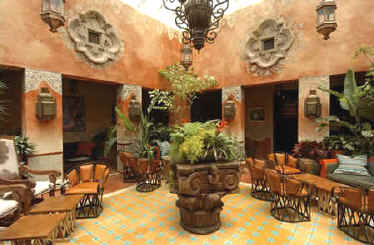 I was talking to a colleague recently and was surprised to find that not only had he not been to a particular local restaurant, he'd not even heard of the place.
As I thought about it, it started to make sense; most restaurant reviews tend to cover the shiny and new. With Austin having one of the fastest growing populations in the country in recent years, old can be new again.
One Austin classic that has survived over 35 years on merit is Fonda San Miguel. This beautiful restaurant is located at 2330 West North Loop Boulevard, off of West 'North Loop' and North Burnet Road.
As you walk through the heavily carved wooden doors of the restaurant, you leave the United States. Inside you find yourself in a plant-filled atrium with bromeliads in a riot of color. The furniture, the fine art work, and even the light fixtures hail from Mexico. The dining rooms, with hand drawn stencil work on nearly every wall, are some of the most beautiful in Austin.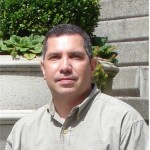 A rarity in Texas, the menu is interior Mexican cuisine. Many of their dishes are attributed to a state or particular region in Mexico. The food ranges from sophisticated to Mexican comfort food.
Over the years, the menu has been kept fresh, but some old favorites remain. I always start with the Chili Con Queso, a broiled dish of white Mexican cheese with sautéed onions, mild roasted chili strips, and topped with fresh diced tomato and cilantro. With the warm fresh tortillas, it's hard not to want to make a meal of this dish alone. Entrées range from wonderful tenderloin and lamb chops to more exotic dishes like Cochinita Pibil (pork baked in a banana leaf). There is a range of great enchiladas, from mild white sauce suisas to unsweetened chocolate mole. For dessert, try the Crepas de Cajeta–two folded crêpes drizzled with goat's milk caramel and finished with caramel ice cream. Although some of the meat dishes can be expensive, there is a good range of price that allows this restaurant to be enjoyed at times other than just special occasions.
By Richard Arebalo