Years ago, when I was working in South Austin, I tried a small Chinese restaurant in a strip mall called Tien Jin. The lunch buffet, while better than average, had not hinted at the wonderful food that was possible.
A good friend, who had been going there for years told, me that I had simply done it wrong. He said the secret was the "small" special menu.
Michael Chau, the Chef and owner, along with his wife, JoAnna, are from Hong Kong. The specialty of the house was authentic Cantonese Cuisine.
Cantonese is the forbearer of most Chinese food in the United States, having been brought here by the immigrants that helped build the railroads of the west in the 1800's.
Over the last century and a half, though, it has developed into what most would describe as Chinese-American, with many common dishes inspired by ethnic techniques, but not found at all in restaurants in China.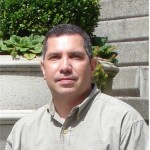 The hallmarks of true Cantonese food are variety and freshness. Tien Jin's very talented chef brings together incredibly fresh ingredients, subtlety, and a balance of flavors that is unique in Austin. Sauces also tend to play a smaller role in his dishes.
I recommend tying the hot and sour seafood soup. The standard hot and sour recipe is brought to a new level with the addition of fresh shrimp and large scallops.
Of the many "spicy/crispy" dishes on the Cantonese menu, my favorite is the Spicy Crispy Shrimp. It is lightly coated shrimp, fried and served with intensely flavorful sautéed onions and jalapeños. (Michael explained that the pepper used in China would be closer to a serrano.)
While a third of the special menu's dishes are devoted to seafood, there is a good variety of chicken, duck, and pork dishes as well. Some of the best of these are the Spicy Crispy Pork, Pork with Green Beans, and Duckling with Scallions.
There are several traditional vegetable dishes that can be had either steamed or sautéed. I particularly like the baby bok choy, Chinese broccoli, and snow pea leaves.
I have been lucky enough to have visited Hong Kong many times over the years, and that city's reputation for outstanding food is well deserved. It is testimony to Michael's skills that when colleagues visit from Hong Kong, they look in on Tien Jin.
Tien Jin is located in the West Tower Village at 4534 Westgate Blvd. and South Lamar #105. It is open Tuesday–Sunday for lunch and dinner.
By Richard Arebalo