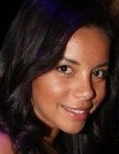 Growing up in Puerto Rico, I thought of racism as a history subject I learned in school.   This past weekend, I flew to Arizona to meet with a professional athlete I met last year for our first date!
On Friday night, we went to an upscale restaurant in Scottsdale. As we were getting out of the car, I notice people were looking at us funny. I thought perhaps people recognized him, or maybe we weren't dressed appropriately. I asked the hostess for a table for two. Without greeting us, she said they didn't have any tables and we either had to sit at the bar, or outside.
I noticed the dinning room to my right had only two occupied tables. Without thinking much of it, we walked out to the patio and, on the way, I noticed we were the only people of color in the entire restaurant. We sat at our table and started conversing.  Twenty minutes later, a waitress comes to our table and we order drinks. Fifteen minutes later, we are ready to order and have to get her attention to do so. At this point, I am actively trying to stay calm and not let this ruin our evening. I hadn't even finished saying lobster when she asked if we were sharing a plate. Excuse me? Do you think this 6'3″, 190 pound guy is going to share a meal?, I thought to myself. Like the good Christian I am not, I smiled and continued my order. She only checked on us once after our meal was served. For $30 a plate, this was some really bad service. We finished our meal and left, with the hostess not even acknowledging us. It was all so bizzare. I am not used to this. Austin servers are so friendly and attentive!
Later on that night, we went to a nightclub with some of his teammates. We were all excited because it seemed like a cool place to be. The music was blasting and there was a long line to get in. Two of the guys went up to the bouncer and requested a VIP room. They were denied. How strange. Why would you not have the Texas Rangers at your club's VIP room when they are obviously going to spend some mad money? Because they are Hispanic, dark, and dressed in urban style clothing? Or is it because they have not mentioned who they were? The guys had such a great positive attitude and did not let it faze them. We went to another bar and actually ended up having a good time.
Sadly, racism is still a common issue in some places, and it's most likely something that will continue to affect our society. But, whatever labels are being pinned on you, it has nothing to do with you as a person. That is the lesson those guys taught me. From this moment forward, I will never be bothered by other people's behavior, whatever that might be. Racism is an expression of ignorance and ignorance is a disease. That, I understand.
By CJ in the City