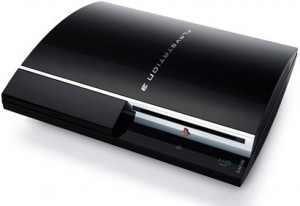 First the Playstation Network, now all of Sony Online Entertainment has been taken offline in the wake of a fresh invasion by hackers. Citing an "issue that warrants concern," SOE made an announcement on Monday that it would be taking their servers offline for an unspecified length of time while they addressed the problem.
Initially they did not say what the actual issue is that they discovered, but given that its sister service, the Playstation Network, has been offline for two weeks already due to a hack, it was a pretty easy leap for most media sources to have concluded that the same is now true of SOE, even before the company announced the compromise in general. Especially since Sony says they found the issue while attending to the Playstation Network's problems.
Sony didn't reportedly check the SOE for evidence of compromise because it is run on a totally separate network of servers than the Playstation Network, which explains the delay between the shutdown of the two systems. The hack of SOE brings the total number of affected users to more than 100 million, and it's believed that at least 10 million, and possibly more, of those users also had their credit card information compromised along with their PSN and SOE accounts. The original hack of the Playstation Network accounted for 77 million of those affected, while the SOE compromise added approximately 24.6 million more.
This means that Sony has fallen victim to one of the largest data compromises ever. Congress has taken notice of this fact, and a subcommittee of the House of Representatives' Committee on Energy and Commerce last week served the company with a request for more information regarding the compromise. This was before it was even known that the SOE had an issue as well, when it was thought that only the Playstation Network was affected. Now that is known that the SOE has been compromised as well, look for Congress to ask even more questions of the beleaguered company as they try to get their systems safely back online.